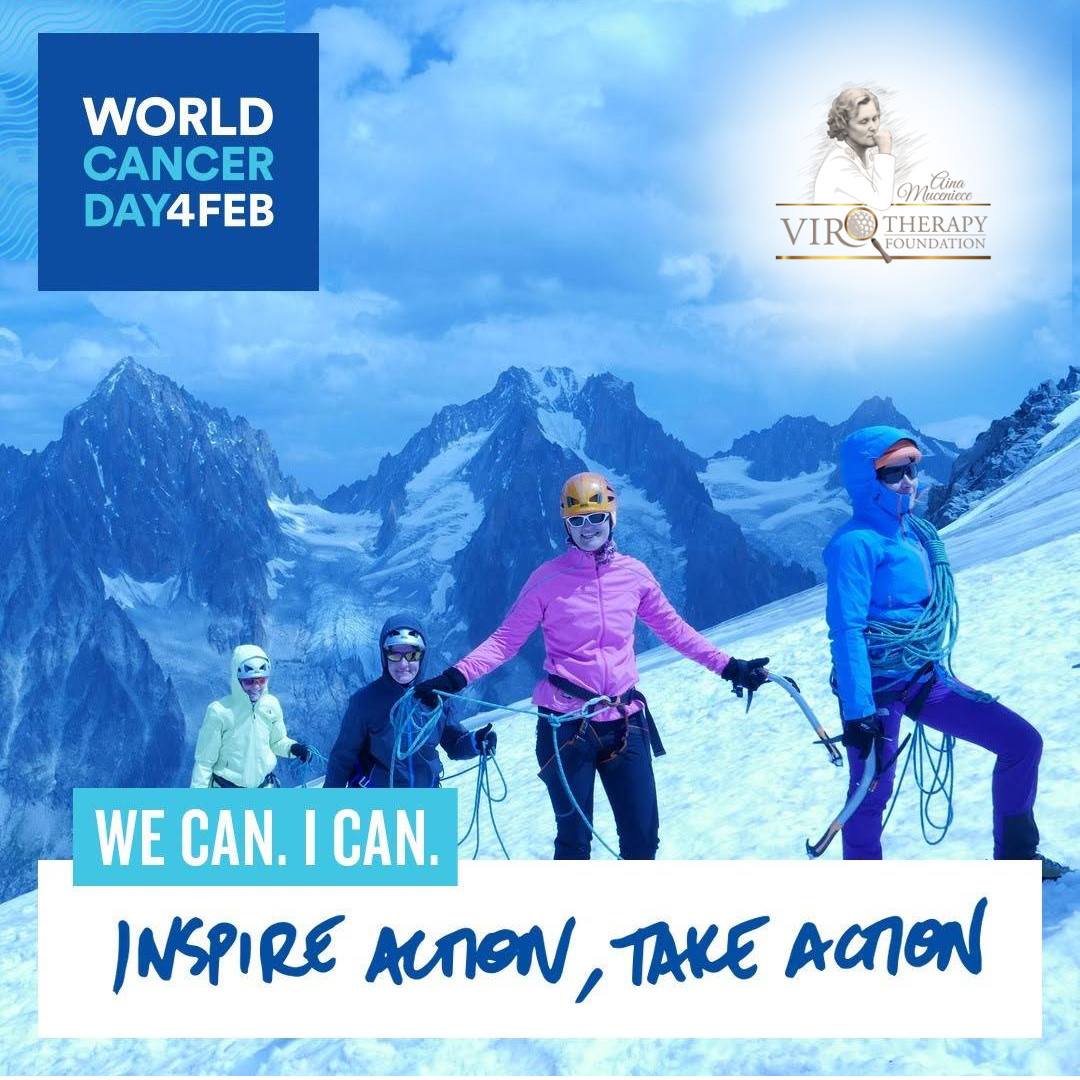 World Cancer Day, every year on 4 February unites the world's population in the fight against cancer.
It aims to save millions of preventable deaths each year by raising awareness and education about the disease, pressing governments and individuals across the world to take action.
The Virotherapy Foundation encourages people to go to regular health checks to discover oncological illness at the earliest stage when treatment is more effective! Unfortunately, most of the oncological diseases are still discovered late, the main reason – late referral to a doctor.
Knowledge is power! The Virotherapy Foundation joins the World Cancer Day movement #WeCanICan. Take care of your health, be active, regularly go for health checks and inspire others with your example!
Also, our #cancerclimb team invites you to be aware of your health. Eight oncology patients reached the top of Mont Blanc in 2017  and proved that life is not over after being diagnosed with cancer and it is possible to fight this diseased. If they can, you can too!
"Climb for Cancer": http://www.virotherapyfoundation.org/en/climb-for-cancer/
#WorldCancerDay #Awareness #Oncology #CancerPrevention