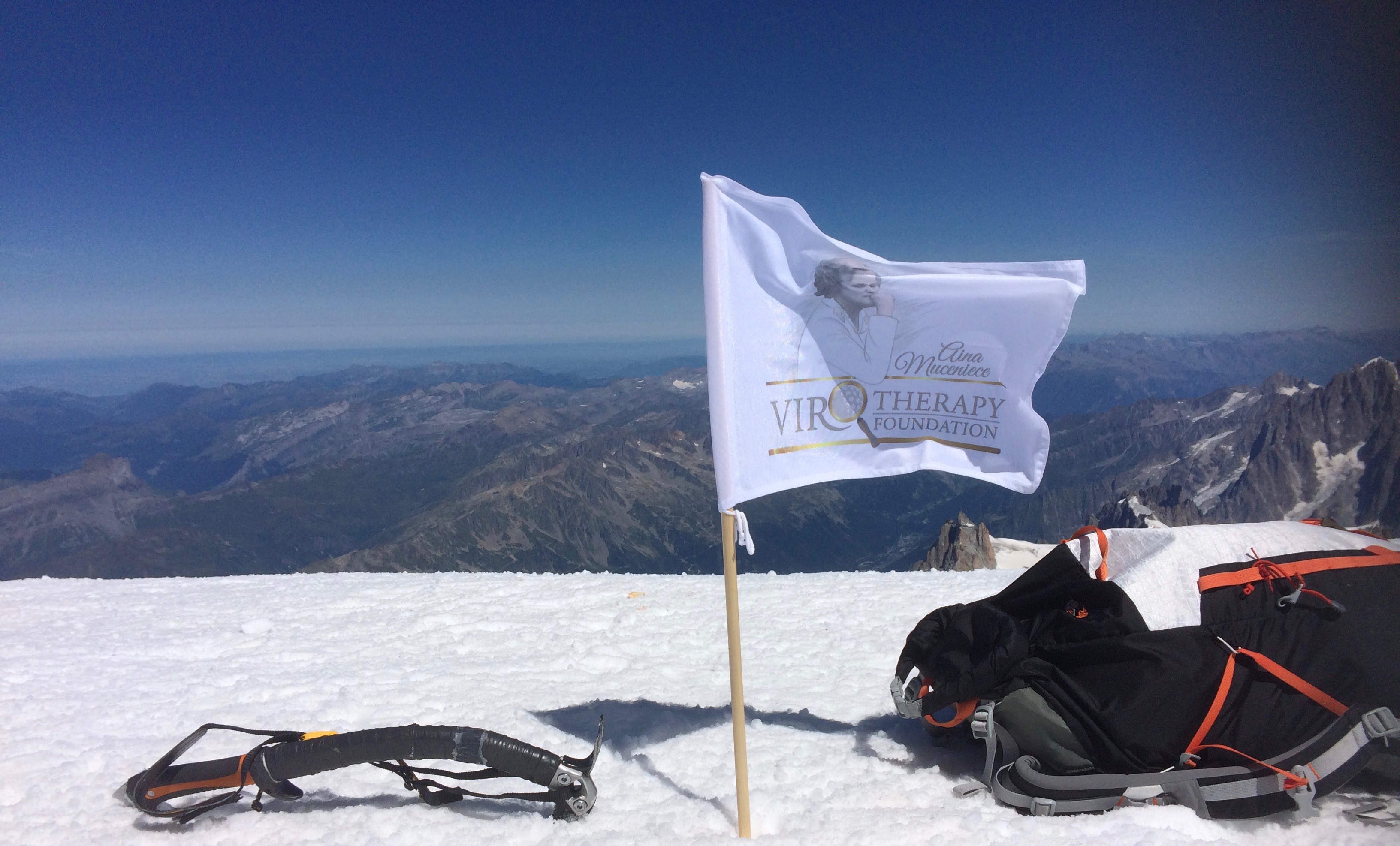 Only a couple of decades ago – climbing mountains for cancer patients would have been considered as a fantasy or even delusion, but last summer there were few, who decided to challenge this limiting opinion.
Set in the Mont Blanc, the highest mountain of the Alps –  ANOTHER TASTE OF LIFE celebrates the survivor spirit and the spectacular yet dangerous alpine ambiance with the adventurous cinematic tone of a blockbuster documentary.
Follow eight cancer warriors, who objected the common thought and reached incredible heights, attempting the iconic peak –  a vertical force of 15,777 feet, where treacherous winds, steep slopes, thinning air and deadly crevasses are eager to stop every next step towards the top. Their life stories, struggle with the illness and courageous sense of the mission compels and inspires the viewer to confront a fundamental question: how strong the desire is to live and endure all the obstacles and the overwhelming odds.
The film is presented by Aina Muceniece Virotherapy Foundation