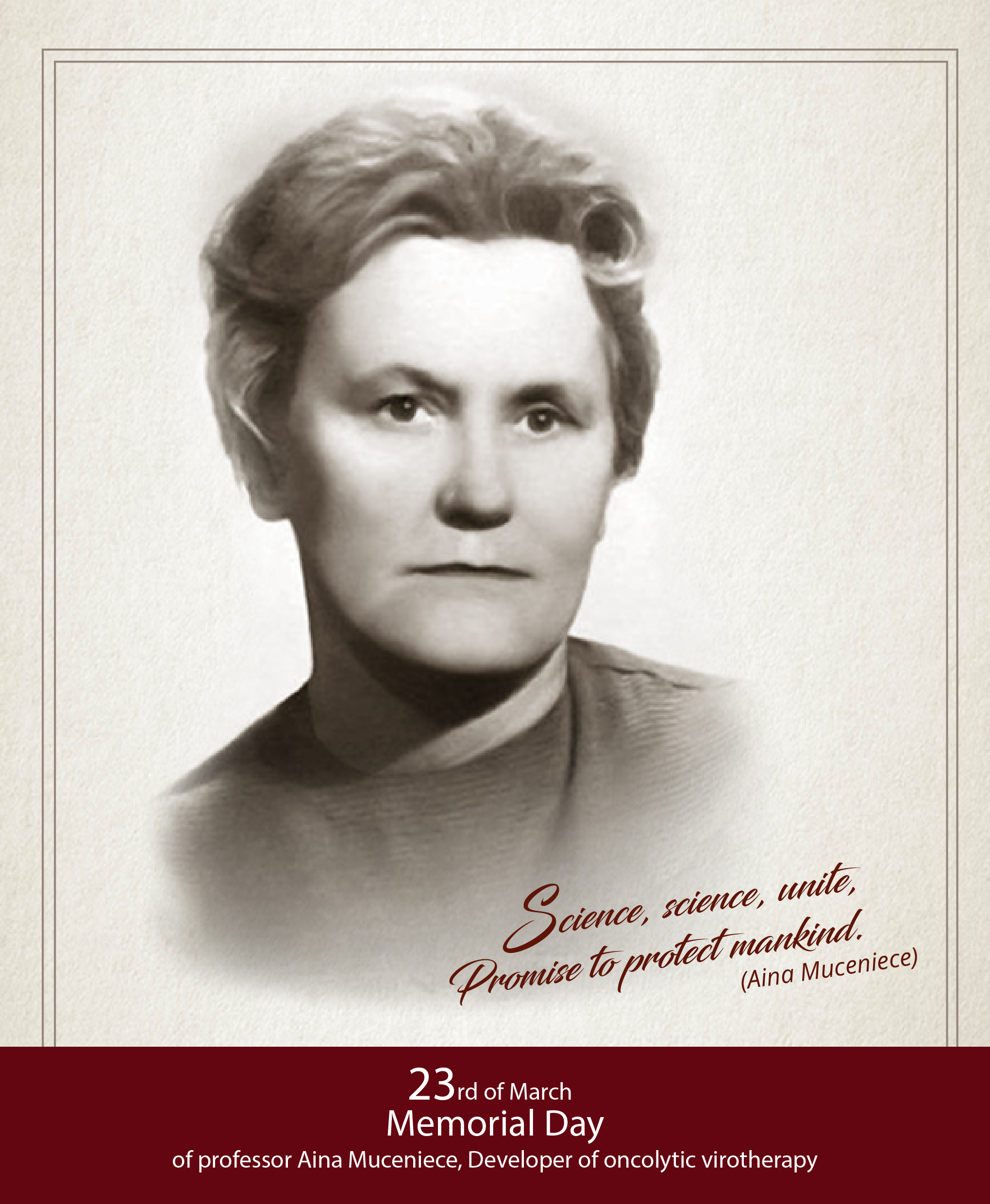 March 23 at the Virotherapy Foundation is a special day. We remember and honor the Latvian scientist Aina Muceniece on her birthday. (1924-2010)
We are proud that we as a foundation have opportunity to implement the last will of professor, the inventor of virotherapy – to help access cancer patients all around the world the virotherapy treatment.
We are thankful to professor Aina Muceniece for her lifetime contribution to the development of cancer treatment!