Cancer and ignorance of 21st century
Over the last few months, I have become more baffled seeing more and more patients coming to Aina Muceniece Virotherapy Foundation who have taken the treatment of their oncology illnesses in their own hands. What does it mean? Either the doctor has told the patient that their illness is incurable and they can just wait for their final breath or (in most cases) patients have prescriptions for expensive medicine that the state does not compensate. Sometimes, there are cases when patients go through several aggressive treatments that have not helped before but are still used in the treatment process; as a result, the patient is feeling weak and starting to lose hope, yet the fight against the illness is still ongoing.
Most of the time, patients who are seeking our help have undergone unsuccessful treatments and now are coming to us on their own initiative. They find a doctor and ask what are other treatment options? Many of them have already done their research and ask, whether virotherapy would help them. More and more scientists from across the globe talk about virotherapy as one of the most innovative and progressive cancer treatment methods.
It is unacceptable and upsetting to know that often oncologists do not even inform their patients about virotherapy. And it all happens in time when Latvia is among the most privileged countries in the world where virotherapy is widely available as a more considerate cancer treatment. Patients from around the world come to Latvia to use virotherapy as their treatment. Our patients come from over 70 countries.
Nowadays, in media we often see campaigns and fund-raisers to raise money for expensive medicine, even for melanoma patients who have access to medicine compensated by the state. Every other week, we have melanoma patients coming to us and asking us to grant subsidies for virotherapy treatment. And we at the Foundation are puzzled and ask, whether their doctor did not tell about this therapy and the fact that it is fully compensated by the state? The answer is "No". This is the reason why patients take the treatment in their own hands by doing their own research online and asking their friends and acquaintances for help. Sometimes I feel like we have this secluded small-town-syndrome where we do not look any further than our own doorstep. Or perhaps we do not want to look?
When a patient finds out their diagnosis, they are confused and desperate and the one person they trust their lives with is their doctor. It is unacceptable when the doctor does not tell their patients about all the possible options, all they need to know. I am thankful for the patients who have told their stories from which I have found out that in most cases doctors have not communicated with these patients about the appropriate treatments.
If a person has cancer, it does not mean that they need to be treated just to exist; they need to be treated to live. To live (with cancer) means to have the opportunity to think about and feel the illness as little as possible on daily basis. Which is why considerate treatments play a crucial role in this situation.
Today, everybody talks about innovative medicine and drugs that save lives. And guess what — we have such medicine in Latvia! Unfortunately, often patients do not have the opportunity to use it because they simply do not have any information about it. People, we live in an era of information abundance. I ask you to be careful, read publications about the effects of different therapies and medicine, learn about side-effects, talk with other cancer patients who are the true source of information; they will tell you their experience with different therapies and treatments.
Patients have the right to know and they have the right to choose. We live in a modern age where cancer should not mean a death sentence. I urge patients to the best of their ability to see another oncologist, hear out a different opinion, perhaps by going to a different medical establishment before deciding on the right treatment. It is always useful to know more as it will help you to find the best option. The truth is out there, and I hope that soon everything will change and cancer will not be terrifying diagnosis anymore; hopefully, patients will be able to get better by using considerate treatment methods and go to bed thinking about their life and future.
04.04.2018.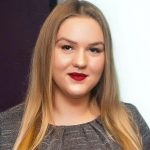 Ainita Kamša
Executive Director of Aina Muceniece
Virotherapy Foundation