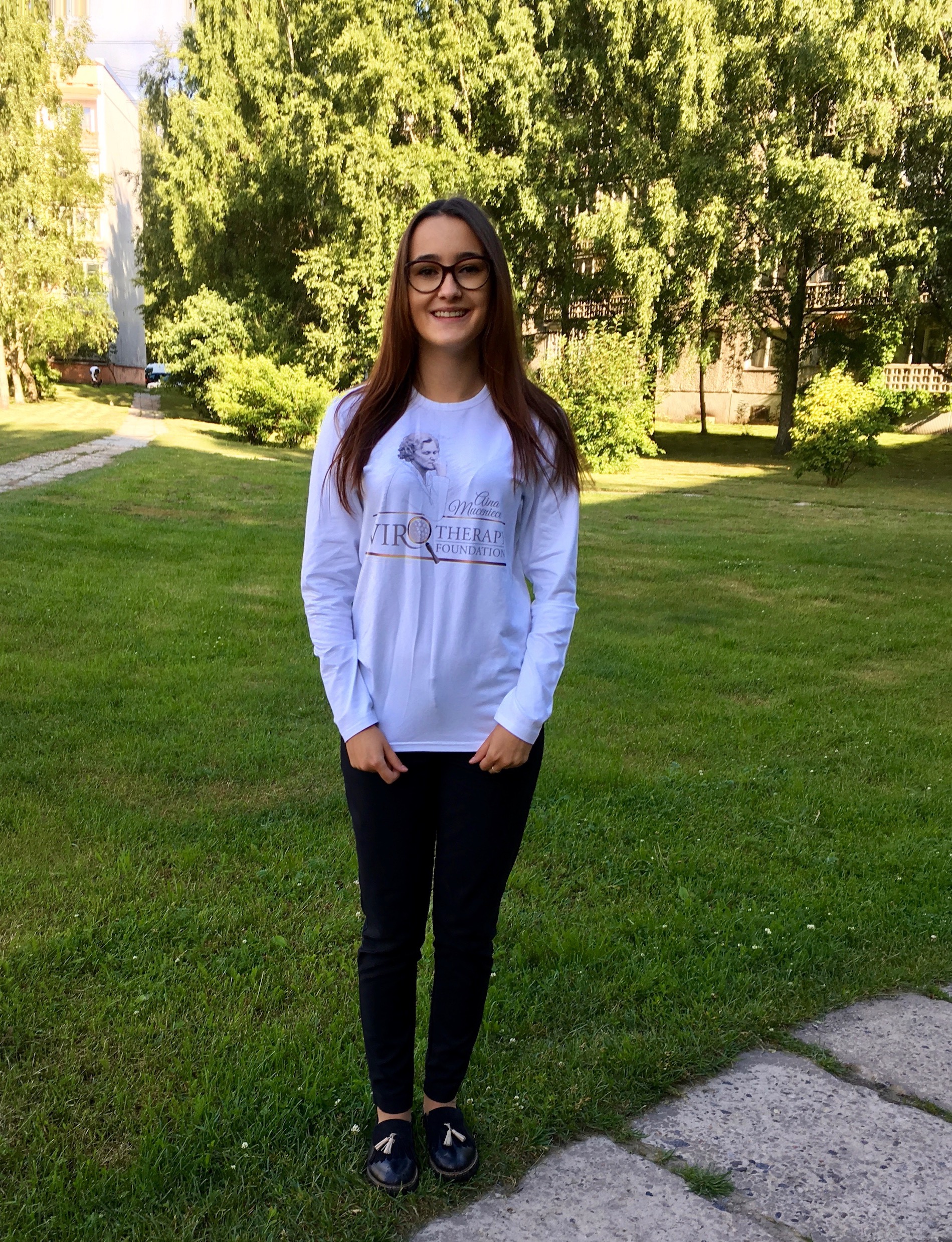 We invite everybody to support the initiative "Climb For Cancer" and reach the top of a mountain of your choice, or reach the upper floors of buildings climbing stairs and share your achievements in social networks. The altitude does not matter.
All the steps taken to support the initiative will be summarised using a joint counter that is available at – http://www.virotherapyfoundation.org/en/step-counter/
The goal of the campaign is to inspire people to overcome themselves, step outside the comfort zone, popularise active and healthy lifestyle.
To participate at the campaign, mention the number of steps you have taken and use hashtag #cancerclimb 
Photo: One of the first supporters of our campaign Karolina Molotanova