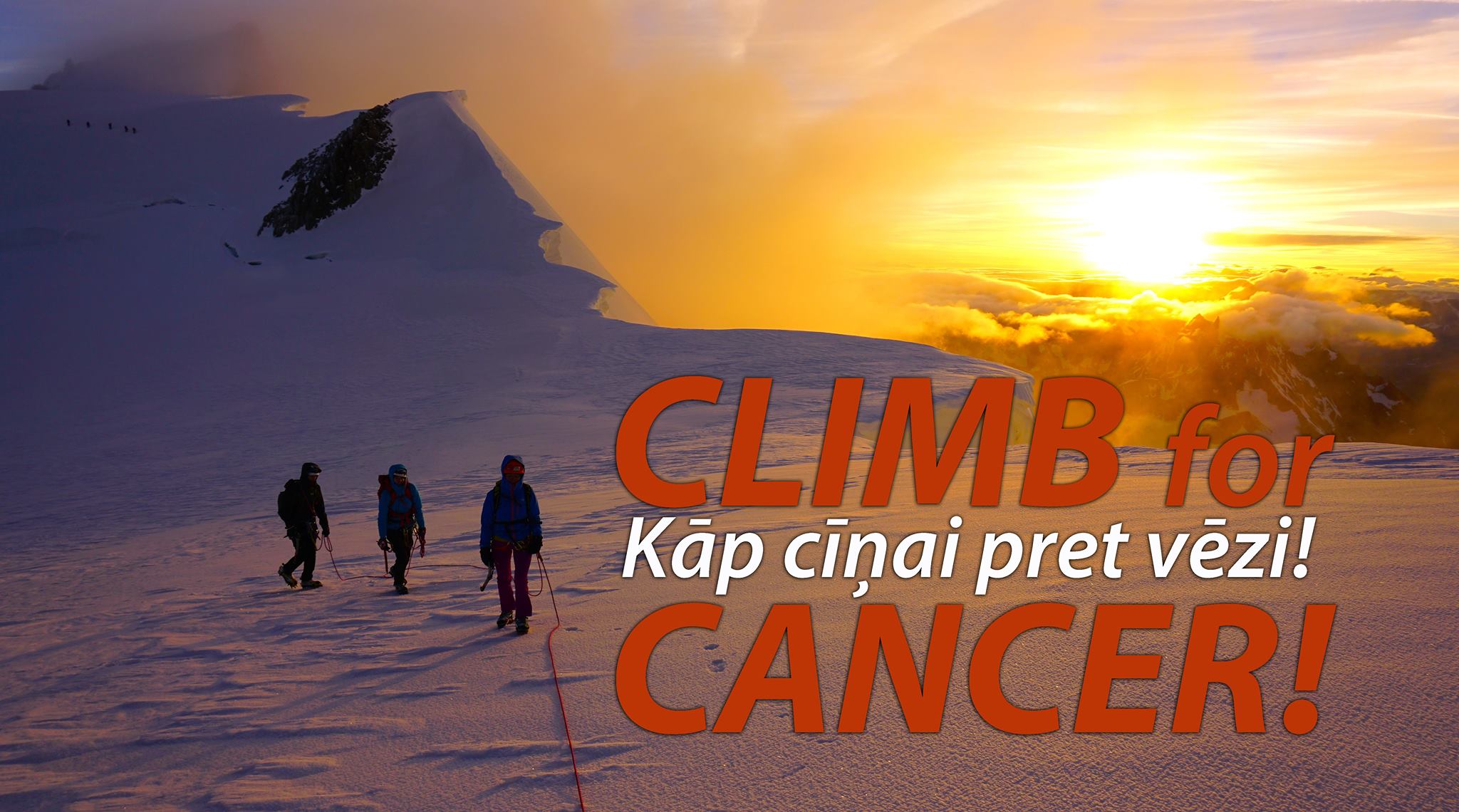 "Climb for cancer" – Aina Muceniece Virotherapy Foundation in cooperation with "Kalnu Grupa" is assembling a team of oncology patients (or former patients) for oncology patient support climb in European Alps.
The climb is intended for support and encouragement of oncology patients and to promote active resistance to illness.
The need for maintaining quality of life while still undergoing treatment, would also be stressed.
We invite any oncology patient or former patient, who is not afraid of climbing related physical effort, to contact us: info@virotherapyfoundation.org